Discography
and Reviews
WORLD MUSIC
(review of Emain 2001)
"The welcome return of one of Cornwall's leading musicians. His songs are still rich in Celtic imagery, legend and spirituality. Punctuated by images of nature and the wild beauty of his homeland.


The White Road West - 2015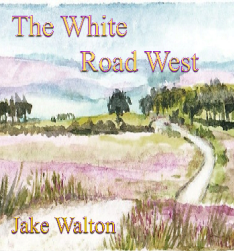 This latest release is a compilation of songs from the 1981 vinyl LP Sunlight and Shade and the 2001 CD Emain. It is available as a download only from all good download sites.
Silver Muse - 2013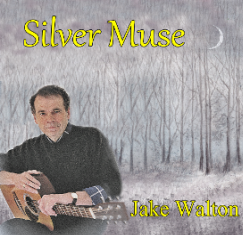 The Definitive collection from singer/songwriter Jake Walton is now available from the SHOP
Emain -

The Unknown Land

- 2002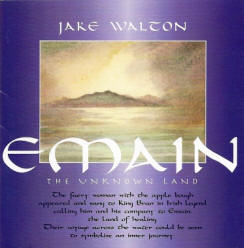 MOJO: March 2001 by Colin Irwin.
"A Celtic music pioneer before the term was invented, returns with a mystical album, but Jake Walton's spiritualism is firmly rooted in the values of the folk singer-songwriter, and when he cranks his hurdy gurdy into action
you have to sit up and pay attention".
FOLKING.COM
"Celtic myth and legend oozes from his latest CD 'EMAIN' - The unknown land' Add the very brilliant Eric Liorzou on guitar and cittern, and you have all the ingredients
to make the finest 'Celtic pudding' you've ever tasted.".....
'The Plain Of Silver' was voted best mp3 of the month September 2001.
Emain is distributed through
'Proper Distribution'
Two A Roue - 1986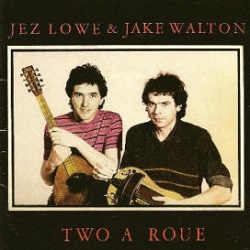 "Two A Roue" is a reissue of the 1986 LP of Jez Lowe (Vocal, guitar, Octave Mandola) and Jake Walton (Vocal, guitar, hurdy-gurdy)
Other Reviews Of Emain
TIME OUT: Jan 2001
"His stunning guitar and hurdy gurdy playing are in a class all of their own. His song writing is of a very high standard and originals like 'PLAIN OF SILVER' and the adapted John Masefield poem 'THE WEST WIND' are not exceptions! But the rule".....

FOLK NORTHWEST
"Songs such as 'THE WEST WIND' and the title track, shimmer like a distant heat wave. All told, this is a fascinating and endearing release. With guests like Mike O'Connor on fiddle, Jez Lowe (harmony vocals) all added to Jakes guitar and effective although never over used hurdy gurdy, results in a haunting, filmic, almost trance like quality at times. Dazzling stuff! 'Emain', makes for music of the lasting kind."

Earlier CD's and Vinyl

SONGS FROM THE GURDY MAN 1991

SUNLIGHT AND SHADE 1981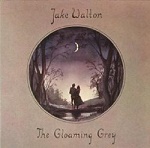 THE GLOAMING GREY 1980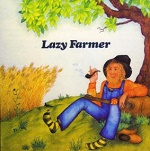 LAZY FARMER (with Wizz Jones) 1975
IRISH FOLK FESTIVALS 2002 and 1991
Times & Traditions For Dulcimer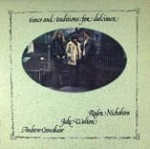 Free Spirit Music For Dulcimer 1982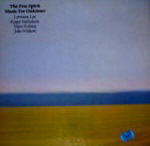 THINGS TO COME 2016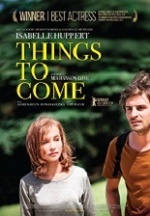 The French movie 'Things To Come' starring Isabelle Huppert, Andre Marcon and Mia Hansen features a song called 'Deep Peace' from the Donovan album 'Sutras'. Jake collaborated with Donovan in writing that song.